I was going through a rough patch in life, financially and in my relationship with my wife.
It was going on for a while, and I was gradually giving up.
That morning, we had another fight, early on in the morning, as she took the kids to school.
I went back to sleep, really upset that we had another fight…
I was emotionally drained, broke, I had had enough…
I gave up… I surrendered….
I fell asleep, and found myself in a dream, partially lucid.
I was in an Art gallery / Nursery kind of environment.
There were elements of a nursery, children's drawings on the walls, and other art pieces, statues, and children's artwork.
I was strolling around having a look at the various pieces of art when I walked into a nook and noticed a child-like drawing of an old man with a stick, and above the image was scrawled as if by a child
"THE ENLIGHTENMENT EXPERIENCE", which led to a specific room in the exhibition.
I chuckled to myself thinking that was interesting and thought nothing more of it.
I proceeded to leave the exhibition and make my way out.
As I was walking towards the exit, a middle-aged Indian lady stood by, and she said smiling: "Aren't you going to try the Enlightenment experience?"
I responded; "no, not right now, maybe another time!" smiling.
She said: "Oh come along, give it a try!"
I accepted her offer.
The next thing I know, I am laying down on my back.
This lady, standing to my side brings her lips to close to my left ear, whispering…
"Now lay down and relax…………….."
MIDWAY THROUGH HER SENTENCE AN EXTREMELY HIGH VIBRATIONAL ELECTRO-MAGNETIC FORCE/POWER/ENERGY/BEING ENTERS ME FROM THE BACK OF MY SKULL FROM BEHIND AS I LAY DOWN, MY BODY IS MAGNETIZED AND PARALYSED BY THIS IMMENSE ELECTRIC POWER, MY HEAD KICKS BACK INTO THE BED, MY SPINE ARCHES BACK.
FILLING MY ENTIRE BODY WITH THE MOST UNSPEAKABLY GLORIOUS ENERGY I HAVE EVER EXPERIENCED IN MY LIFE.
MY LUCIDITY SKYROCKETS FROM MID-WAY THROUGH HER SENTENCE, PROPELLING ME RAPIDLY INTO WAKEFULNESS, BECOMING CONSCIOUS OF LAYING IN BED
YET IT DOESNT END AT NORMAL WAKEFULNESS, THE LUCIDITY LEVEL CONTINUES ZOOMING FAR FAR BEYOND INTO EVEN GREATER WAKEFULNESS.
VIOLENTLY RAGING GLORIOUS ECSTACY FILLS MY ENTIRE BEING, VIBRATING AT AN UNBELIEVABLY POWERFUL SUPERLUMINAL INTENSITIES THAT I HAD PREVIOUSLY NEVER EXPERIENCED BEFORE.
RAGING, RAGING FIRE OF GLORY! AN INTENSITY SO UNBELIEVABLE, IT WAS BLOWING MY MIND!
MY LUCIDITY LEVEL SKYROCKETING EXPONENTIALLY, THE LEVELS OF GLORIOUS ECSTACY RAPIDLY RISING EXPONENTIALLY TO UNIMAGINABLE, UNSPEAKABLY MAGNIFICENT HEIGHTS!
RAGING FIRE OF GLORY! THE INTENSITY AND FREQUENCY OF THIS ENERGY IS SO INEXPLICABLY AND INDESCRIBABLY POWERFULLY HIGH AND INTENSE.
I WAS EXPERIENCING A LEVEL OF INTENSE ECSTACY LIKE NEVER BEFORE IN ALL MY MEDITATION EXPERIENCES.
THIS WAS BEYOND!!!
I HEAR A VOICE WHISPER IN MY MIND
"Welcome Home…."
I was experiencing an indescribably intense ecstasy, power and glory throughout my being. It was constant and at such incredible levels, truly indescribable and unbelievable levels of intensity.
This cannot be repeated enough…
While a part of me was experiencing this super state. A part of my human identity started to weep within my mind.
My Human mind was weeping because that part of me was broken. Throughout my entire life, I had been seeking an intense passionate raging LOVE in my relationships with my partners, but I had never found it.
This, however, was IT.
This was Raging Glorious LOVE beyond all description or imagining of what LOVE could be…
That part of me was weeping because I was now experiencing it…. after seeking it in Human form for my entire life.
As my mind wept without any tears, the rest of me was experiencing this unbelievable Energy and Glory.
This energy is more powerful, profound beyond all imagination.
I distinctly remember thinking, "Wow this is beyond all my expectations of what a God or Heaven may be….!"
As a child, we all have an idea of what a heaven may be…
This completely blew those ideas away…. this was infinitely more……………………
INFINITELY MORE! MORE EVERYTHING!
MORE ECSTACY, GLORY, VIOLENTLY RAGING ECSTACY!!!!
THERE ARE NO WORDS!!!
The entire experience lasted for at least a minute…
I was left eternally humbled by the experience with a mind and spirit that was permanently blown… in a positive way
The Power of it was truly beyond… beyond everything…. Beyond your WILDEST dreams of how high Joy can go……….
I struggle to utilise the only tools we have as humans… clumsy primitive WORDS to convey the totality of the experience to you.
Words are clunky, inadequate, cumbersome and primitive when it comes to conveying to another person the otherworldly Majestic Glory, Intensity and Magnificence of an Energy so far beyond anything we are used to experiencing as Human Beings on this Earth.
They are unfortunately all we have at this moment, as tools for communication.
If I had a way to give you this experience, I would. For it will transform you forever, in so many ways.
That is why I have always promoted meditation throughout my life because it will lead you to these most Holy of Experiences.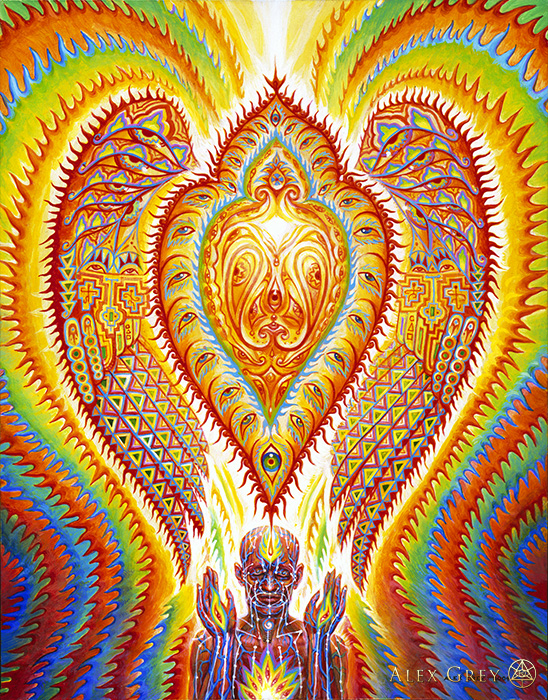 This energy was of such an extremely high frequency, intensity and power.
Far more so that ALL the experiences I have had in my meditations combined.
Those experiences were powerful and glorious, but the exponential curve of intensities… I was shown here, has NO END.
If you consider the average Human energy frequency to be way down on the left of the chart below.
A slow, long sine wave of frequency.
The intensity and energetic frequency, which I experienced was far…. far to the right, about 1 million miles… to the right…. at the most unimaginably extreme levels …
It was a Magnificent state of what I can only describe as perpetually intense, violently raging GLORY, ECSTACY AND BLISS…….
I describe it as violently raging because the intensity and vibrational frequency of it can only be described so in Human terms.
I struggle to find the words that can give you a hint at describing the intensity besides a
VIOLENTLY RAGING INFERNO OF GLORIOUS ECSTATIC BLISS
If you take the experience and FEELING of your FINEST orgasm…
Multiply that FEELING by A TRILLION, and imagine it switched on and CONSTANT, pumping violently glorious ecstasy throughout your entire body and Spirit.
Then… you just might get an inkling of an idea of what this felt like….
This magnificent power lies within us all.
It lies latent, untapped, and unused by the vast majority of Humanity.
It manifests as everything we see and don't see.
And whenever we seek to be renewed
We can learn to connect to it
drawing from its Unlimited Power, Energy, and Vitality to rejuvenate and heal ourselves and our World…
When you empty your cup…
It Shall Be Filled….
beyond your wildest dreams.